If you would like to have a painting of your beloved pet (dog, cat, rabbit, horse etc.) Please complete the form below or send me the following details through email: [email protected]
You must include:
Pet photo (please send a high quality, clear photo of your pet. The better quality the photo, the better the result of the painting will be. All of the pet should be showing and ideally should be at the centre of the photo)
Pet's name (you can request if you would like the pets name included in the portrait)
Your name and home address
Size Option (1) A4 framed portrait or (2) 14 x 11" framed portrait (see prices below)
No background or with background
Frame colour (you can choose from brown, black, grey, white, cream, gold or silver). You can request 'no preference' and I will choose the frame colour I feel goes best with your pet's portrait.
Once I have confirmed that your pet's photo is suitable, please wait up to 3/4 weeks for your portrait to be completed and delivered to you. If there is a delay, I will let you know through email. Once completed, I will give you an email to let you know the painting is finished and your invoice will be sent through PayPal. After the payment is complete, your order will be dispatched. I trust that you will be happy with your portrait. Pet portraits cannot be returned or refunded.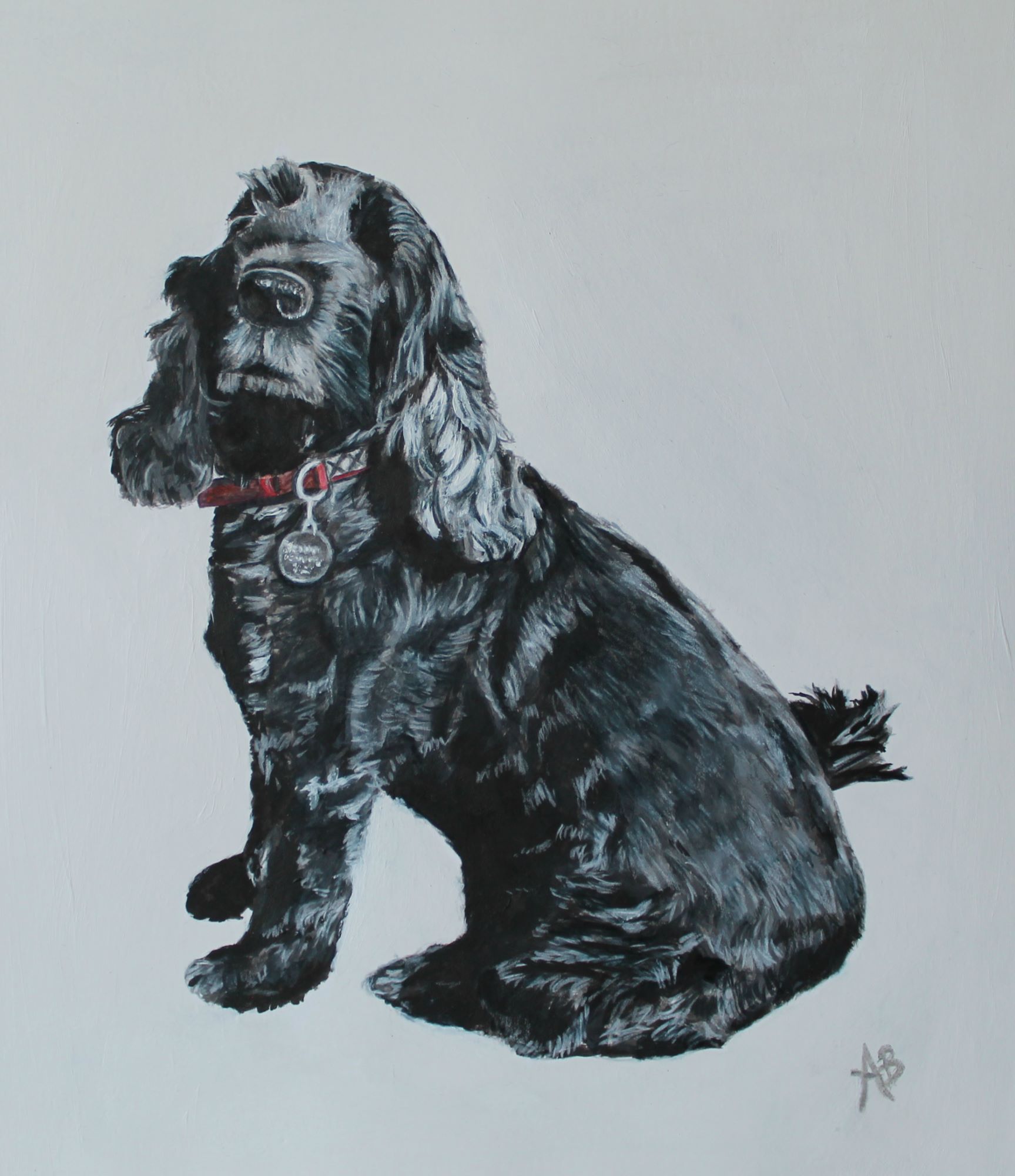 Pet Portrait Size Options;
(1) A4 framed portrait - £80 (+ £6.00 delivery)
(2) 14 x 11" framed portrait - £95 (+ £11.00 delivery)
International shipping £12.85.
Custom sizes can be requested. If you would like more than one pet in the painting or if you would like your painting done on a canvas, please get in touch with me through email for sizes and prices.
Your invoice will be sent to your email through PayPal once your painting has been completed. Please wait up to 3/4 weeks.
Pet portraits can make good presents for birthday's, Christmas and just as a special gift to treat yourself and your family. They make good surprise gifts, so if you are able to get a good photo of your friend's pet, maybe you can surprise them with their very own pet's portrait!
You can use the following form below to submit your request for a pet portrait. After you submit the form, please wait for me to get back to you through email to confirm the price and if your pet's photo is suitable, thank you.
Click here to see my full pet portrait gallery.