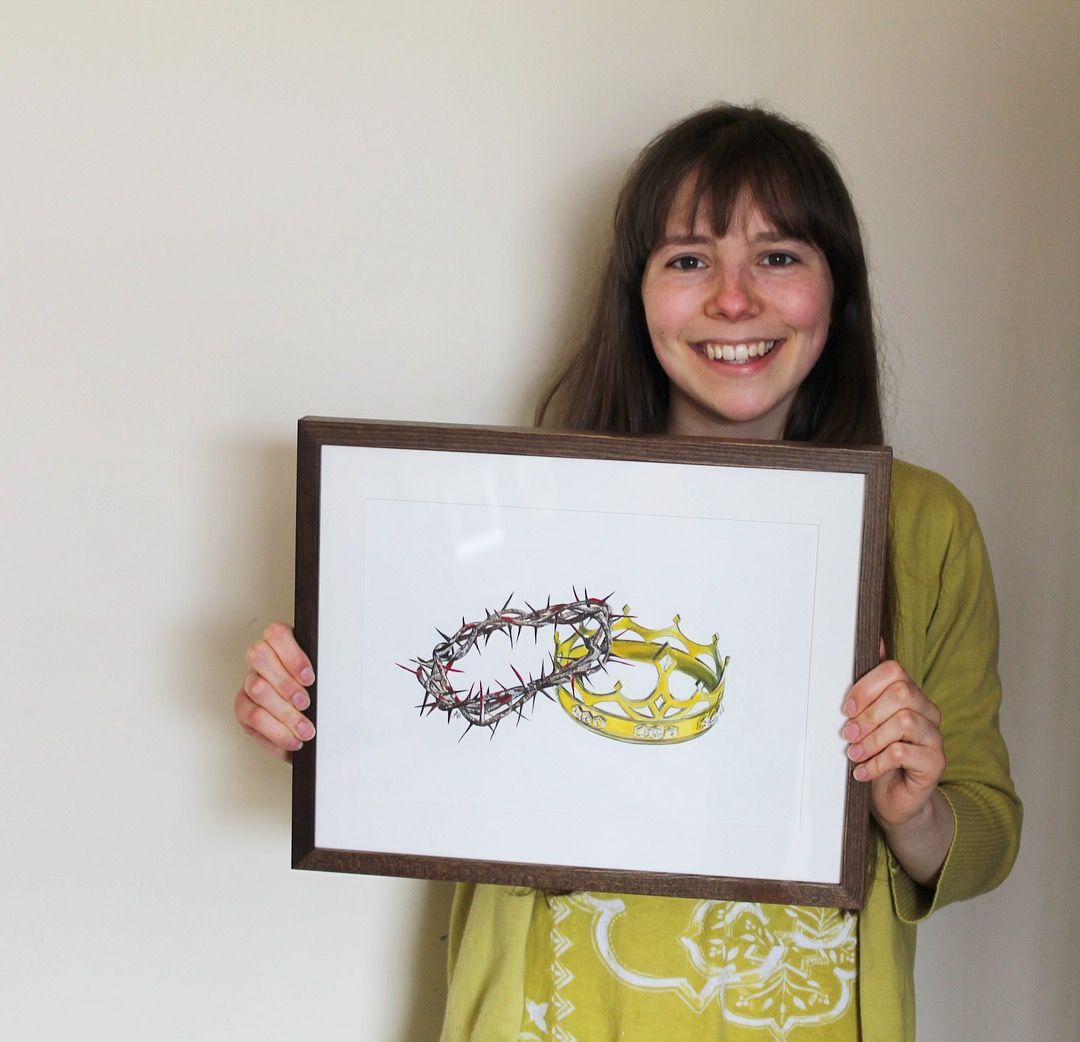 My name is Aimee Grace Brownlie, I am an artist from Arbroath, Scotland, UK. I have loved art from a young age. In high school, art was my favourite subject, I studied Higher and Advanced Higher art, also photography.
My paintings reflect my strong love for animals and my faith and passion for God. I enjoy painting nature, animals and Bible verses. I use mainly acrylics and watercolours. My hearts desire is to glorify God through painting His creation and by being creative. I desire for people to come to saving faith in Jesus Christ and recieve Him as their Lord and Saviour. I desire for people to find hope through my paintings and to encounter God's love and enter into a relationship with Him which will last for eternity!
'But as many as received Him, to them He gave the right to become God's children, to those who believe in His name.' - John 1:12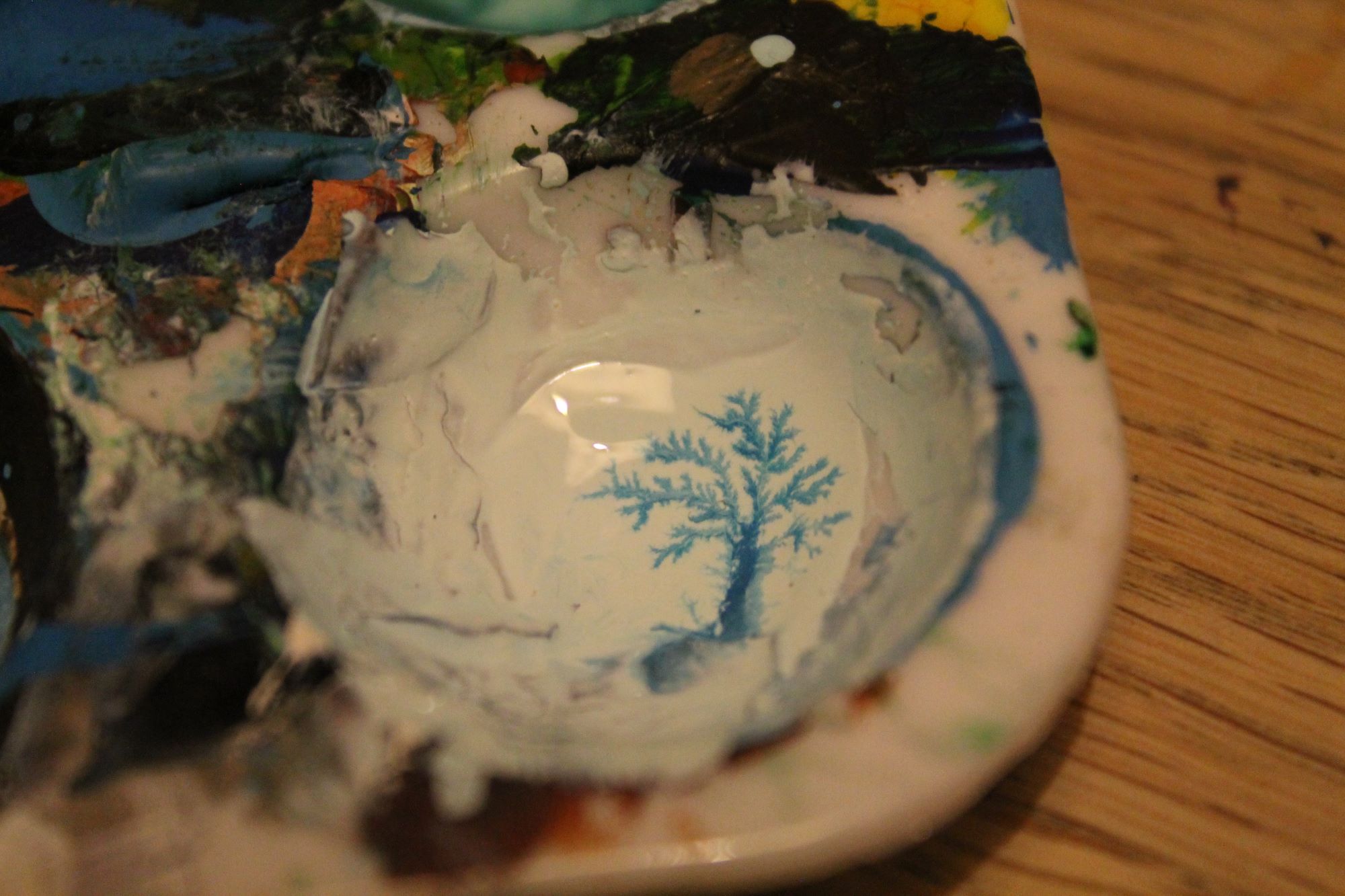 This is the 'miracle tree' which appeared in my paint palette in April 2016 while painting a picture for a friend at church.
I had put the blue in the white but did not create a tree, I later looked at my palette and knew that this was something very special. I was very surprised at how much it looked like a tree and how detailed it was with all the branches. I knew in my heart that God had caused it to happen that way, as it was just so small and delicate.
A year later in February 2017, I thought about creating a logo for my future business as I had a vision of this business. I created a logo online and I didn't think much of the significance of the tree logo which I had chosen at that time (which is now part of my business logo). There were many options of pictures for a logo and the tree had really caught my attention because of its detail.
Amazingly, that same month in February I had chosen to put a picture of the 'miracle tree' for our calendar, which I created at the end of 2016. I don't know why I chose to put this photo in our family calendar and why for February but God did, as the same day after creating the logo, I happened to look at the calendar and it suddenly occurred to me just how similar that tree which appeared in my palette just a year ago, looked like the logo I had just created. I was amazed as God knew all along. He knew that I would create the logo for the business in February and caused me to choose to have the picture of the tree for the month of February in our family calendar!
This really strengthened my faith that this business was what God was wanting me to do, as He gave me a sign in a very amazing and creative way!
I was born on the 16th of September 1997
Art was my favourite subject at primary school and high school. I have always been a creative person. I enjoyed watching craft shows as a child, story writing and would enjoy drawing my family members as they sat and watched TV! In my drawings as a child, I would pay particular attention to the details.
I started painting on canvases in 2015 as a hobby. I painted what came from my heart and passion for God. Also, my love for animals.
I started taking commissions for paintings in 2016. My auntie has been an important part in the start up of my business and my progression as an artist by providing me with many painting commissions!
I work primarily with acrylic paints and watercolours.
It can take anywhere from 3 - 20 hours to complete a painting depending on the detail required.
My favourite colour is yellow!
My favourite animals include Giraffes and dogs.
We have a dog called Rosie who is a Jackadoodle!
My favourite Bible verse is Zephaniah 3:17 which says, "The LORD your God in your midst, the Mighty One, will save; He will rejoice over you with gladness, He will quiet you with His love, He will rejoice over you with singing."
I was led to create the website jesusforgives.co.uk at age 16, to share the evidence for His existence and encourage and strengthen people's faith.
I created a lyric video for the song 'The Lion and the Lamb' and would like you to see it! Click on the link.
I love Jesus with all my heart and have been healed many times from pain instantly by Him. Jesus said, "In My name...believers will lay hands on the sick and they shall recover".
My desire is for people to know the excitement and importance of living their life fully and wholeheartedly for Jesus and the joy it brings to know Him personally and to fulfill their God-given destiny on this earth.
I desire for people to find their worth and identity in Christ and to be born again into His family through recieving Jesus as Lord and Saviour of their life through faith and following Him.
I desire for people to understand the Gospel and understand that we all must be saved through receiving Jesus. 'Salvation is found in no one else, for there is no other name under heaven given to mankind by which we can be saved' - Acts 4:12.
I desire for people to recieve the freedom Christ gives from sin and shame and to develop an intimate relationship with Him.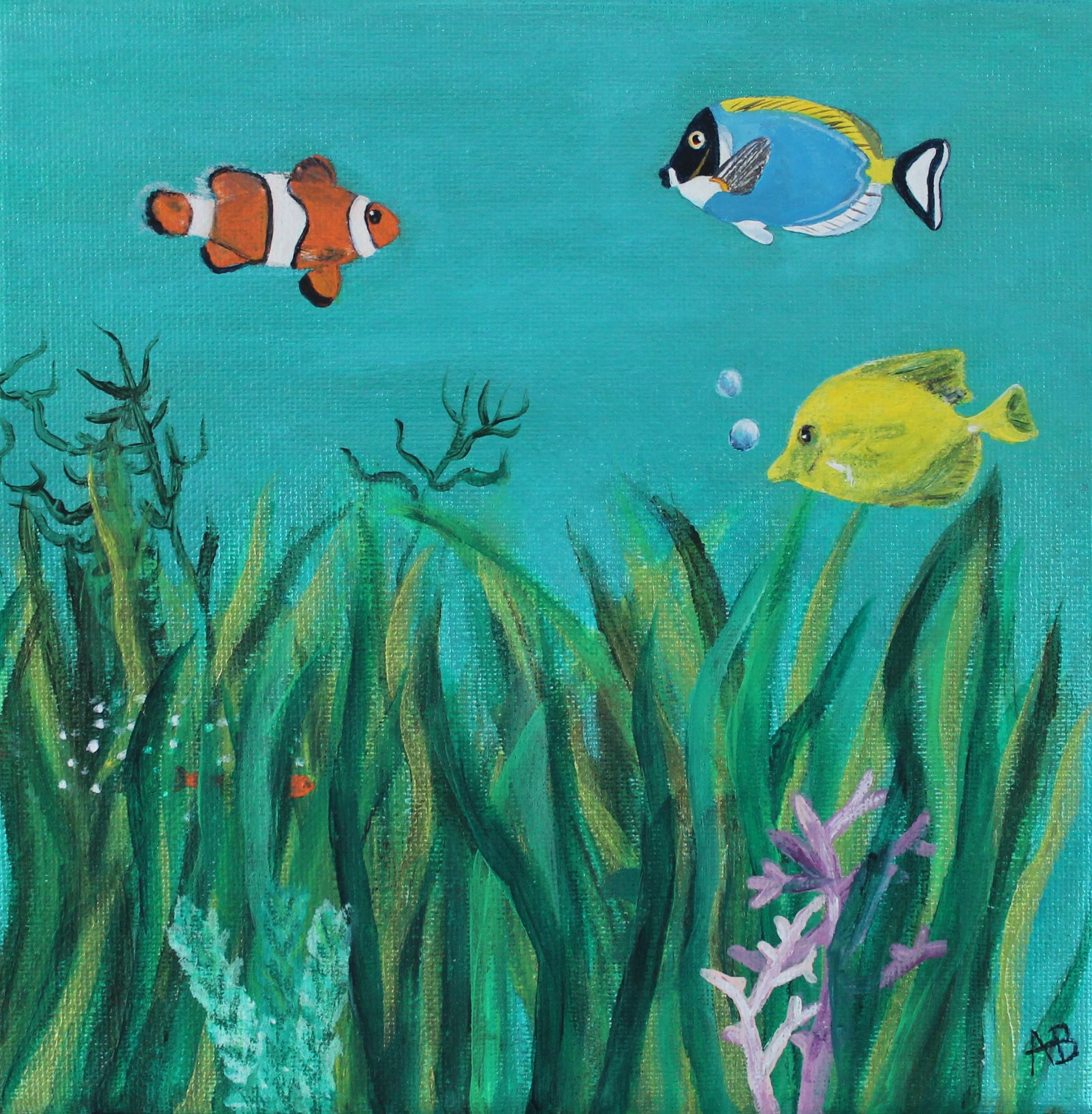 In the beginning, God created a perfect world for mankind, He created light, the sun, moon and stars. He created the animals according to their kinds, all the varieties of seeds and fruits and plants, with everything we could ever need for life on this earth. He also gave us something else - the tree of knowledge of good and evil. Why was the tree called this? Because knowing both good and evil would result if we disobeyed God's command and this is exactly what happened. Man was given free will (which is a wonderful gift) but used this to disobey God and this resulted in death and separation from Him because He is so holy and just. He allowed us to have this choice because God is love and loving Him always involves a choice.
We all have chosen to sin in our lives and our sin causes death. God is so good and just that He will not let anyone get away with their sin - legally a debt has to be paid.
In this world we have prisons for criminals, we have a law, we have judges and justice is served. If someone murders another, we demand justice to be served! This is our God-given morality called our conscience which tells us right from wrong.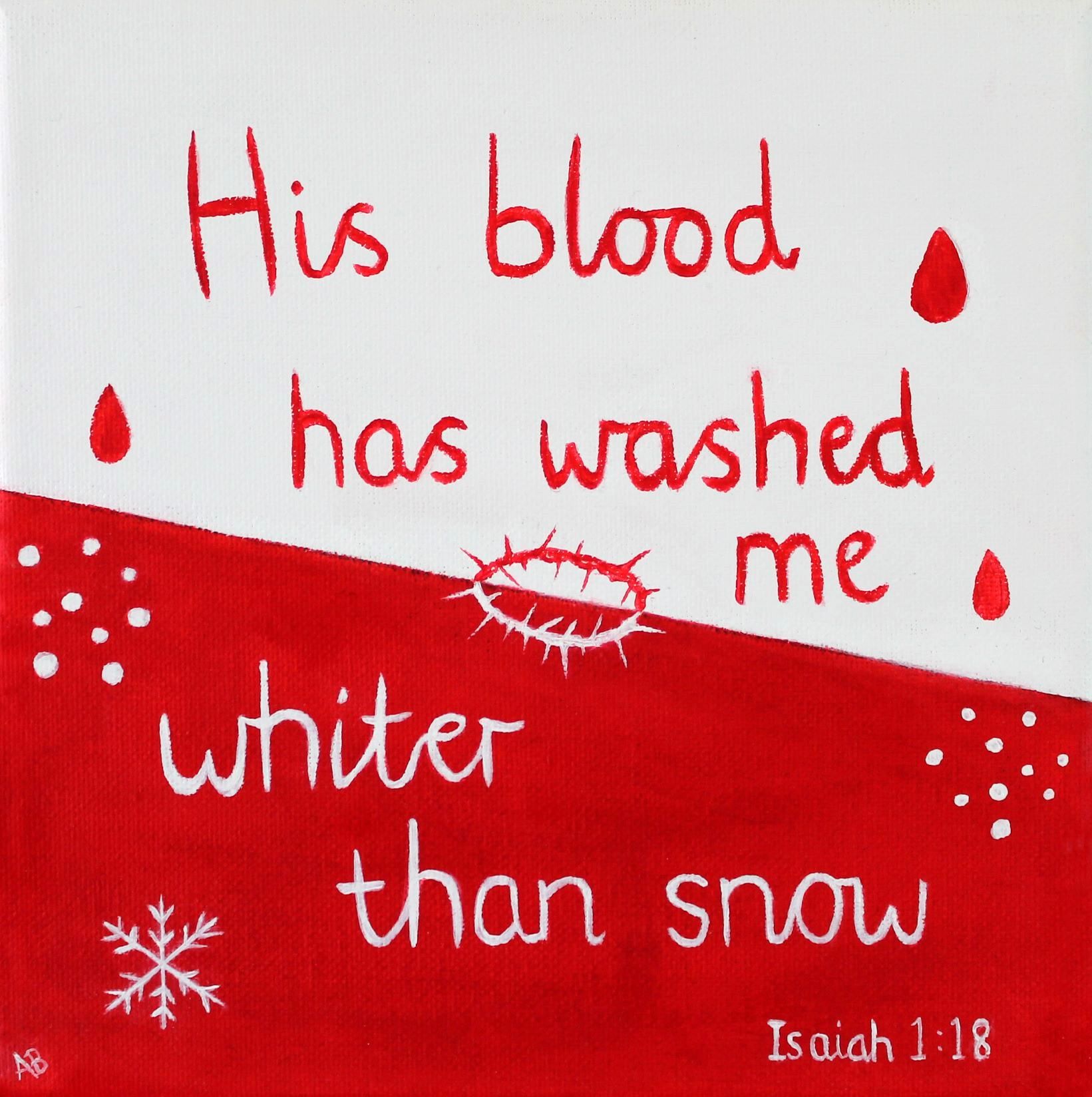 Since we all have broken God's law in some way by lying, stealing, coveting, hating etc. We all deserve punishment. God knew that we would never be able to live up to this standard and this is why God planned from before creation that there would be a Saviour for mankind! This is because of how great His love is for us!
God loves us so much that He does not want any of us to recieve the justice we deserve, He does want anyone to be punished and separated from Him for eternity. Therefore, in order to reconcile us back to Himself, only He who is without any sin - could come to earth and pay the penalty for our sins.
'For God so loved the world that He gave His one and only Son, that whoever believes in Him shall not perish but have everlasting life' - John 3:16
Jesus Christ, our only hope and Saviour came into this world from Heaven. He left His glory with the Father to become a man like us, being born of a virgin and lived a life without ever sinning once. He was tempted in every way, yet never sinned. Jesus went around healing all who came to Him, He showed us what the Father is like - full of compassion, mercy and grace.
When John the Baptist (who prepared the way for Jesus coming) saw Him, he cried "Behold! The Lamb of God who takes away the sin of the world!" Jesus was the Lamb of God who came to be crucified for our sins once and for all! He has fully paid our penalty, it is finished! When Jesus cried, "It is finished!" The veil of the temple was torn in two, representing that the way back to the Father had been restored! And to prove His victory over death, Jesus rose again on the third day from the dead, just as He prophesied many times! The grave could not hold Him because He was without sin!
As Jesus has paid the price, we can now be washed and cleansed and be made right again with God. This is called being 'made righteous.' We could never do enough good works to earn this. God makes us accepted in the beloved, as Jesus has taken all our shame, all our guilt and all our sins upon Himself! This is the good news of the Gospel and He did it just for you and I!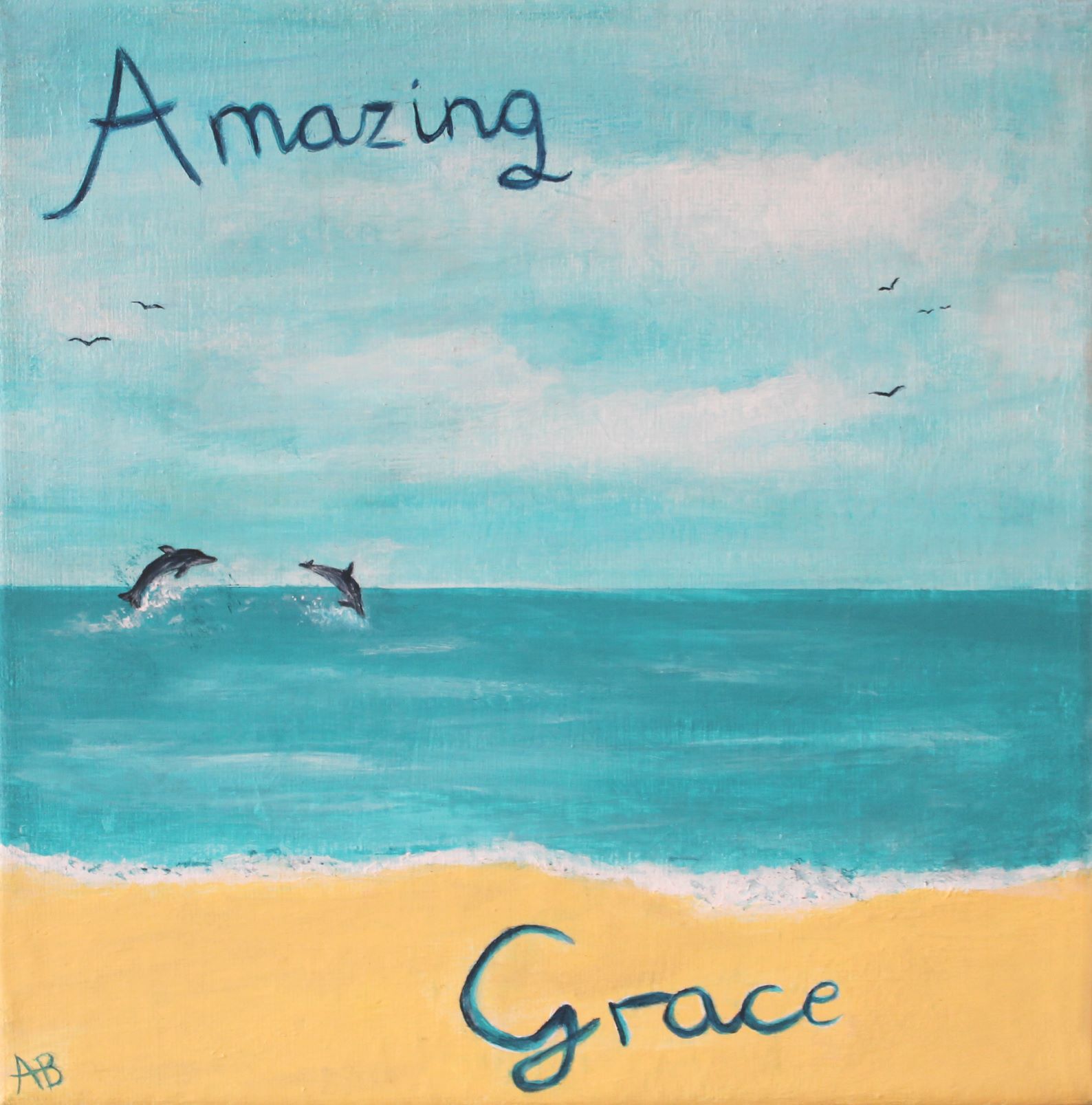 All we have to do now is recieve this free gift of salvation - through coming to God in repentance. We do this by humbling ourselves, admitting to God that we are sinners and need Jesus to be our Saviour and Lord of our lives. Jesus said, "I tell you that in the same way there will be more rejoicing in heaven over one sinner who repents than over ninety-nine righteous persons who do not need to repent."
We have to make the decision to put our faith in Jesus alone to save us and then we are washed and cleansed by His blood and made right with God. This is called being 'born again' into God's family and we become His very own child for eternity! Forever free, forgiven and redeemed!
It is very important that we respond now while there is the opportunity, to the good news of salvation that God is offering us today. He wants you to have the assurance that you will be safe forever with Him. You can say this prayer from your heart and God will come to live inside of you and He will save you. He will remember your sins no more;
"Dear God, I believe that you sent your only Son Jesus to die for all of my sins and rise again for me, so that I can rise again one day sharing in Your victory. I choose right now to repent and I surrender my life fully to You Lord Jesus. I come to You and recieve Your grace and Your forgiveness right now. Make me your child today, I want to be born again into Your family. Fill me with Your Holy Spirit and help me to walk in your ways living a life that is pleasing to you. I can now call you my Father God, I am now your very own child for eternity. Thank you for saving me, in Jesus name I pray, Amen"
If you have made this commitment from your heart to enter a relationship with Jesus, I would love to know and send you a free resource about living in Christ, please email me at: [email protected]
It is very important to start reading the Bible which is God's word to grow as a Christian and to join a group of believers. Having a relationship with Jesus is truly the most important and best decision you will ever make in your life! You will find peace that passes all understanding, hope for the future, a purpose and destiny and overwhelming joy! Becoming a Christian doesn't mean that everything will become easy. There will be many trials but God promises to never leave us and never forsake us. 'For our light affliction, which is but for a moment, works for us a far more exceeding and eternal weight of glory' ~ 2 Corinthians 4:17